Anyone that really knows me knows that I have a deep and fond love for music. There are times where there is nothing I'de rather do than sit down and listen to music. Some claim that music saves lives, and as I view that a bit extreme,
I can see why they would conclude that. In the toughest of times, music is always one thing that I have found that helps me get by. No matter how bad of a mood I am in, music can always bring happiness to me. It provides a certain feeling inside that I cannot explain. With that, I am constantly on the hunt for new music and expand my music collection daily, with music of the new age and old. I have a crap load of music, more than you can imagine. Music has definitely evolved over the years and new bands are emerging every day. Even though I don't know how to play an instrument or even pass for a decent "in the shower" singer, I still classify music as one of my hobbies. I would say 80% of my time on my computer goes into Music, whether finding new bands, reading up on current artist news, or organizing my music library. It is something I enjoy doing and will continue to enjoy the rest of my life.
So, what has gotten me here? Well, music tastes have to start somewhere right? I have compiled a list of albums that are not only some of the first albums I have ever purchased, but albums that will always have a spot on my Top Played Playlist. Most of these albums are albums I have listened all the way through and have not been disappointed with a single track. These albums have defined my music library, as far as the genres and era of music they entail. Clearly, a list of 30 are just a few of the talented musical albums out there, but these are the ones that jump out at me the most in the first 22 years of my life. I have tried to list them in the order that I started listening to them so you can see the evolution of my music tastes. The wonderful thing about my own personal blog is that I write what I want, so with that said, if you disagree with an album, or absolutely hate the band/album, good for you, I am pretty sure I dislike some of your music tastes. My music tastes are defined to me, and as I view them as the best music tastes out there, I realize other people may not think so. So feel free to give me some suggestions as I am always open to hearing new music.
Various Artists - Now That's What I Call Music (Volume 6)
- This was one of the first albums I ever bought, if not my first. As I never transferred this CD into my iTunes, it represents the so called "Pop" Hits that I have. I get into some if their catchy enough..These represent a very small portion of my library..ie B. Spears, Timberlake, Lindsay Lohan
Will Smith - Big Willie Style
-Another one of my first albums...and a great one it is. Had this in my portable cd player(remember those??) for quite some time..gotta love that fresh prince. Represents my young "just gettin into the music scene" tastes.
Kid Rock - Devil Without a Cause
-same goes for this one..was rockin this during the same time as Big Willie..I remember the cd art was a picture of a middle finger...man was I an American Badass.
Dave Matthews Band - Crash
- Not much to say here..maybe high school? DMB was the first concert I ever went too, damn did they jam. Seemed to be the band to like at the time, and have since been one of my favorite bands. Introduces guitar jams, smooth/easy rock flavor into my music tastes
Dave Matthews and Tim Reynolds - Live at Luther College
- Not much to say here, except for probably my favorite live album of all time. Dave and Tim just rip the entire time...Introduced my liking for Live Music Albums
Red Hot Chili Peppers - Californication
- As I was growing out of my young innocent rap/popular music stage, I was given a taste of RHCP..fell in love at first listen, one of my favorite albums to date...Represents an introduction to rock into the music tastes.
Eminem - The Eminem Show
- Eminem - The Great White Rapper and my favorite rapper. My rap does not go far behind this man..him and dre are as about as much as I can handle. His music has always interested me and hes got mad beats and flows. If you ever hear my mention/play rap..chances are it will be slim shady.
Dr. Dre - 2001
- Basically the only other rap i have in my music collection..you can't forget about Dre.
Blink 182 - Enema of the State
- This is where my music really started to expand...and I won't place it particularly on this album, but it sure helped. Blink was one of my first punk bands..which led me into my huge punk rock, screamo obsession.


Green Day - Dookie
- top 5 album here, the heroes of punk rock..although their new stuff is not as great as their early days, one of the best bands of the century
Stroke 9 - Nasty Little Thoughts
- If there is an album on this list you've never heard of, this would most likely be the one. A band from San Francisco that has potential to grow big but for some reason never really got it. I'de put this in my top 15 albums for sure. catchy lyrics and great consistency in all their albums.
Story of the Year - Page Avenue
- Top 5 album for sure..it is tough to imagine where my music tastes would be if I never came across this band. Found them one day whole browsing www.purevolume.com Feels almost like yesterday. The heavy guitar riffs coupled with frequent screams made me feel great inside, a sense of relief and letting out some aggression...this album started my punk/scream/warped tour music love. By far the hardest hitting album I had in my music collection at the time
Pearl Jam - Rearviewmirror
- Grunge rock at its finest. Eddie Vedder is a extremely talented musician. Was introduced to Pearl Jam through my brother, as they had been in the scene for about 10 years before i started getting into rock. Went through a heavy Pearl Jam, Stone Temple Pilots, Nirvana phase...and it was phenomenal..this band continues to amaze me.
- Not much to say here except my favorite band, and most likely my favorite album. Went through one of those obsession stages with these guys and am still in it a bit..The Used for some reason is the band that I turn to whenever i need a good music listen..music is life, well most of it.
Rise Against - Siren Song of the Counter Culture
- Rise Against..one of the most political bands in my collection..Not the main reason I enjoy them, but I like what they are doin..One of the harder hitting more intense bands I have..they put on a great live show and helped pave way into more music genres.
Underoath - They're Only Chasing Safety
-Hardest, heaviest screaming band in all my music, and they're a Christian band! As heavy as I go. these guys are special though, their deep and high pitches screams matched with intese guitar and drum beats keep my adrenaline running for hours.
- Sublime is responsible for the major reggae transition my music took over the past years. As they aren't really classified reggae, their surf music/reggaerock feel got me interested in the genre.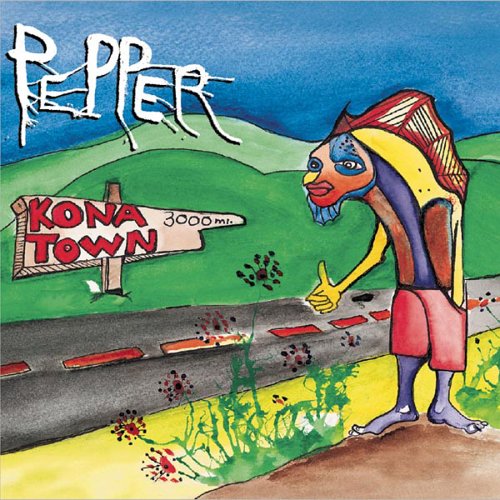 - with sublime came Pepper, the great reggae rock band from Hawaii. paved way to bands like Slightly Stoopid and Expendables.
My American Heart - The Meaning in Makeup
- Incubus, vibrant vocals and very consistent..Looking forward to seeing them live for the first time in two days at SF outside lands
New Found Glory - Catalyst
- Top 10 album, a great mix of pop, punk and rock. Had this cd in my car cd player for almost all of junior year of high school
- AFI - A Fire Inside ...what a band..probably the best live band I have seen. About as dark goth/emo/scream music as i go, and man is it good.
- Poppy and catchy tunes, early college days. not very good live but solid in studio
The Grateful Dead - American Beauty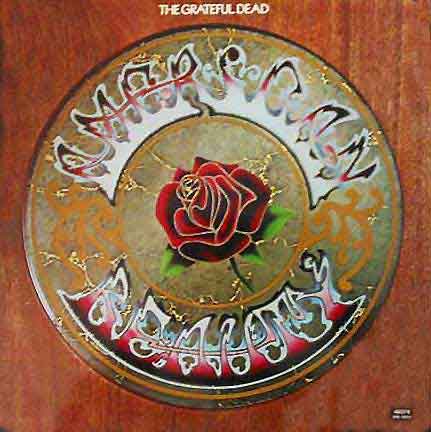 - The Grateful Dead, the best psychedelic jam band the music has seen over teh last century. Always heard them from my brothers who got into them at an early age..It wasn't till my college days till I realized how special this band was. I thoroughly enjoy the history, the dead heads, and all that encompasses this band. I know they were before my time but I sure am a fan of their music.
Neil Young - Greatest Hits
-Another "Before my Time" artists who I have recently gotten into over the past few years..gotta love Neil, a legendary musician.
Pseudopod - Self Titled
- go find this album and buy it..you'll know why its on this list. iTunes link
here
- CCR, pretty much the band I always depend on for long road trips..Fogerty is the man.
Tom Petty and the Heartbreakers - Greatest Hits
- Petty concludes the list of these classic/old jam bands like the previous that I have recently gotten into. I always knew Petty and always knew is hit songs..It really wasn't until last year when I saw him perform live, that i truly began to appreciate his music..His hit songs are great, but even his others are worthy.
Bob Marley and The Wailers - Exodus
- Bob Marley, no intro needed. You may ask why wasn't he earlier on the list..well the truth is, he wasn't always a part of my music collection. The reason is that, well I never really gave him a chance, but once my liking to reggae came about, it was the first time I listened to the legends album throughout, man was I blowin a way. You have no soul if you listen to his music and can't help but smile and feel good. because of Bob, my roots reggae music has expanded..opening doors to artists like Peter Tosh, Black Uhuru, Don Carlos, Steel Pulse, etc.
Rebelution - Courage to Grow
- Rebelution - Courage to Grow concludes the list. Came upon this band about a year and a half ago before they blew up in the scene. Although their recent new album didnt meet my expectations, looking foward to the future of this band. Responsible for the cali reggae music in my library...Reggae rock scene has been on the rise among kids and is booming. At the moment, all about reggae/rock/dub/acoustic/surf/roots music genre thanks to the help of many great new upcoming bands
Well there you have it..not a day goes by without me listening to music.
Here are some albums that were close to making the list:
The Offspring - Americana
,
Jimmy Eat World - Bleed American, Valencia - This Could Be A Possibility,
and lastly
Yonder Mountain String Band-Elevation,
which represents my first bluegrass album

and set me up for bands like

Hot Buttered Rum, Keller Williams, and Greensky Bluegrass